Meet the Founder of City Clinic Group
Dr Patrick J Chui Wan Cheong, has successfully transformed the clinic into a modern medical institution of International ISO standard, providing High Tech, cutting edge medical technology and quality health care under one roof. Over the years, he managed to create a healthy environment for the practice of the highest standards of medicine
He also owns a bibliography titled "Dragon in the dodo island".
City Clinic should remain an institution matching the highest standards of Health Care with affordable services to our patients in an amicable environment with strong belief in ethical and transparent medical practices and a culture of compassion with caring excellence while fostering a bond of trust with all our patients.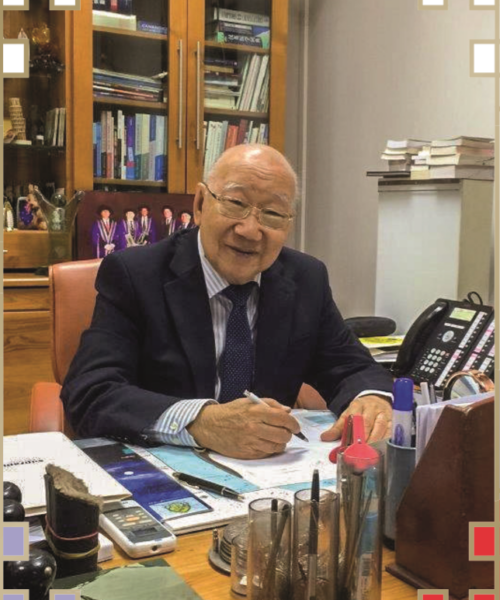 Awards of Dr Patrick Chui Wan Cheong
As 1982 till 2018
1982
Order of the British Empire OBE
Awarded by Her Majesty Queen Elizabeth the Second
1998
Commander of the Order of the Star and Key of the Indian Ocean CSK
Awarded by the State of Mauritius
2005
Honorary Fellow of Medicine
Awarded by the University of Mauritius
2007
Grand Officer of the Order and Key of the Indian Ocean GOSK
Awarded by the State of Mauritius
2009
Honorary Freedom of the City of Port Louis
Awarded by The Municipal Council of Port Louis
2011
Most successful social person of Plaine Verte
Awarded by Plaine Verte Business, shopowners, traders socio-cultural welfare association.
2013
HR Excellence Award
Awarded by Human Resource Development Council (HRDC) to Grand Bay Clinic
2018
Outstanding Award
Awarded by the Chinese Business Chamber
2018
Global Leadership Award
Awarded by the Association of Blood Donation Organisers
From Small Beginnings come Great Things...
Since 1968, City Clinic has led several changes in Mauritius' medical world covering all fields of Medicine, ranging from Diagnosis, MRI scan to Holmium Laser as well as earning recognition as a Leader in the management and delivery of High-Quality Care in the Indian Ocean.
At the City Clinic, team spirit prevails in all departments to ensure the notion of Empathy, Compassion and Humanism. We strive to ensure that our staff receives all our patients with an Eastern hospitality coupled with a Western promptness.
Our Nursing School, Patrick Sana College of Health Science, fully recognized by the Authorities was created to ensure the quality standard of our nursing staff.
City Clinic has a proud history in quality service to all our patients. Its main objective is Service-Oriented to bring Health Care of International standard within the reach of every Mauritian.
For the last 14 years, City Clinic has led to the creation of the City Clinic Group and we have witnessed a well-planned development policy. In addition, we have extended our services to other areas ( Grand Bay Clinic & St Patrick Clinic). At the same time, we have made another step forward by investing in the hotel business sector via Anelia Resort & Spa and Laguna Beach Hotel & Spa.
I am pleased to note that City Clinic Group is expanding steadily and in the right directions. I note with great satisfaction that the City Clinic Group is now playing its pivotal role as a major icon in the Mauritius Business sector.